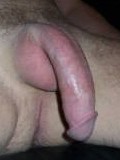 ABOUT ME

Birthday: Oct 22,
Current City: Wilton Manors Florida
Current Zip/PO code: 33334
Gender: Male
Relationship: Single
Orientation: Gay
About Me:
Just a laid back kinda guy living the good life in Sunny S. FL..Love being Nude whenever possible and hangin out with my hot guy friends..
Interests & Hobbies:
love sucking cock in the men's room at the mall in the park, just about anywhere you find hot men with nice cocks.
Favorite Movies & Shows:
Caligula
Favorite Music:
the sound of a man moaning to a nice blow job or in the throws of ectasy.