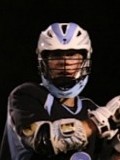 ABOUT ME

Birthday: Nov 19, 1990
Current City: Pensacola, Florida
Age: 25
Gender: Male
Relationship: Taken
Orientation: Bisexual
About Me:
Currently have a boyfriend. I prefer bears, Latinos and black men over anything and the occoasional man in their 40s. Inbox me for a little chat ;) I will usually talk to anyone of you're my type.