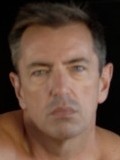 ABOUT ME

Birthday: Jan 09,
Current City: New York
Current Zip/PO code: 10016
Gender: Male
Occupation: Psychotherapist
Relationship: Open
Orientation: Gay
About Me:
Basically, a nice, kind & thoughtful guy. Good listener, engaging and empathetic. I'm in pretty good shape and have piecing blue eyes. I possess a "Cheshire Cat" grin and maintain a wry black Irish sense of humor. I'm sexually aggressive, a versatile top and a filthy constructor of nasty fantasies. I'm a soul who likes to experiment. I love to fuck (only raw) suck cock, eat ass and every once in a while get fucked (raw only)! More dominant daddy type here with his own sling, restraints, toys and various accoutrements.
Interests & Hobbies:
Boys and Men!
Favorite Movies & Shows:
Anything that has to do with bare backing ... seeding and breeding.
Favorite Music:
Dance
Favorite Books:
"Mans Search for Meaning"