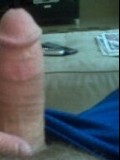 ABOUT ME

Birthday: Oct 30, 1973
Current City: Atlanta
Age: 42
Current Zip/PO code: 30324
Gender: Male
Occupation: Pornaholic
Relationship: Single
Orientation: Bisexual
About Me:
I am your typical all american, white, masculine, and discreet dude living in Atlanta, Georgia. I enjoy hanging out with other masculine, white guys with the option of having some no strings attached, discreet fun behind closed doors.
Interests & Hobbies:
I enjoy working out, various sports, and porn. I would consider myself a pornaholic! Is that a good thing or a bad thing?
Favorite Movies & Shows:
Maybe porn?