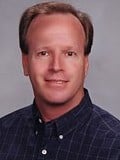 ABOUT ME

Birthday: Apr 11, 1950
Current City: Tampa
Age: 65
Current Zip/PO code: 33646
Gender: Male
Relationship: Open
Orientation: Gay
About Me:
I run a group called http://floridafamily.org/ we proudly support terrorists and homophobes and other violent intolerant bigots but in my spare time I am like that little squinty eyed jap eating all those hot dogs. I love to shove a few good wieners in my mouth or down south. But don't tell Rachael, my "wife" she would be mad!
Interests & Hobbies:
Bareback, Bears back's, big thick black guys, blow jobs, butt plugs, bukkake, all the fun b stuff and more
Favorite Movies & Shows:
Degrassi and American Muslim
Favorite Music:
Anything played backwards
Favorite Books:
Do porno mags count?