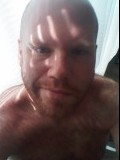 ABOUT ME

Birthday: Nov 08, 1976
Current City: Orlando
Age: 39
Gender: Male
Relationship: Single
Orientation: Gay
About Me:
I'm a pretty open honest, kinda guy. I love sex, showing off and jerking off! I'm doing this as a slight online journal to track my weight loss and muscle building. If you have any questions or requests, just let me know!