JULYCOCK'S PROFILE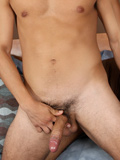 Rating: Not Rated RATINGS
Rate Me:
ABOUT ME
Birthday: May 27, 1992
Current City: Alamo
Age: 24
Current Zip/PO code:
Gender:
Occupation: current college student
Relationship: Single
Orientation: Bisexual
About Me:

i\'m bi curious never dated a guy before in my life new to this.

Favorite Movies & Shows:

action, comedy, adventure, horror, suspense, thriller, and drama. vampire dairies, gossip girl, 902010, smallville, secret circle, numbers, CSI, nikita, hell catz and fringe.

Favorite Music:

like classical, jazz, and especially dance type, techno too.
My Favorite Videos
My Friends