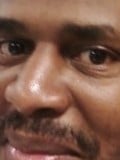 ABOUT ME

Birthday: Oct 14, 1966
Current City: Atlanta Georgia
Age: 48
Current Zip/PO code: 30316
Gender: Male
Occupation: Law Enforcement
Relationship: Single
Orientation: Gay
Website: http://johnjrcousin@yahoo.com
About Me:
I'm a "SGBM" born, and raised in the south. Yeah! I'm also a proud "COUNTRYBOY! I'm cool down to earth laid back. I can prety much get along with anyone of any race, or nationality. I live a simple life. School, work, home. I haveno kids. No bro, but three sisters,(7) nieces, and (4) nephews. That is my imediate family there. No lover as of yet, but I am seeking, and search- ing for one???
Interests & Hobbies:
My hobbies are reading, writing, listening to the radio, watching T.v. Building, desiging, and putting together model spaceship, buildings, and navy ships. I am also getting good at learning the computer, and internet. The music I listen to is everything that makes sence, but my favorite is alternative European techno pop. As well as christian, latin pop. My favorite t.v programs. are Scifi, horror, mysteries, and cartoons. I am a Trekkie. Forthose who don't know. That's a person who love's Star Trek, and I love it all. Yeah! I'm a nerd, but I live tobe different. Because real comfrontible in my own skin for real....
Favorite Movies & Shows:
Aliens trilogy. Blade trilogy, Star Trek trilogy, All vampire, and zombie movies. Superhero movies
Favorite Music:
European; Kate Bush, Depeche mode, Natasha Bedingfield, Erasure, Nick Minja, B.o.b, John Legend, the Late "Real Diva" Whitney Houston, Mary J Blige. I an go on forever with this right hear...
Favorite Books:
All of Ms Ann Rice, Mr Stephen King, James Patterson John Carpter. Wes Craven, and the late Gene Rosenberry.