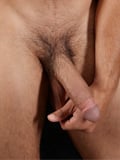 ABOUT ME

Birthday: Dec 1989
Current City: Boulder, CO
Age: 26
Gender: Male
Relationship: Open
Orientation: Gay
About Me:
I think I'm a sex addict and I don't care. If I'm not pounding ass personally, I'm jerking off at least every day. Smooth-bodies twinks are my favorite, mohawks make me hard, and of course big dicks!
Interests & Hobbies:
Sex. Drugs. Rock 'n' Roll. Staying fit, sexercising, staying sharp, reading, kickin' back with a brew or a j and some friends, nature.
Favorite Movies & Shows:
Venture Bros, Breaking Bad, Farscape, etc.
Favorite Music:
Gimme some blues, rock and roll, and some punk. In clubs I'll dance to anything if there's a cutie dancing with me.
Favorite Books:
Philip K Dick. I'm a Dickhead.