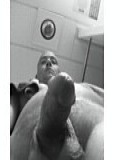 ABOUT ME

Birthday: Sep 20, 1977
Current City: Arcata
Age: 38
Current Zip/PO code: 95521
Gender: Male
Occupation: EMT/FF
Relationship: Single
Orientation: Gay
About Me:
SGWM in NORCAL
Interests & Hobbies:
Like all water sports activities
Favorite Movies & Shows:
Too many to list !!! American Idol at top of list.
Favorite Music:
Rock, Country, Pop !!!