ORL2XIST'S PROFILE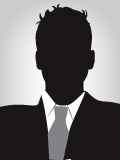 Rating: Not Rated RATINGS
Rate Me:
ABOUT ME
Birthday: October 23, 1976
Current City: Orlando
Age: 39
Current Zip/PO code:
Gender:
Occupation: Administrative Assitant
Relationship: Single
Orientation: Bisexual
About Me:

Young looking Pretty Boy down to earth guy. Looking for uninhibited fun/Hot Fucks-no weirdo indecisive individuals ...Into Voyeurism, Bisexuality, Sling Fucks, Foreplay, Feet, Toys; Flesh-light, lots of CUM, Wet-Dripping Pussies, Regular Fuck buddies. Young looking-Pretty boy. Down to earth, Non-conformist/Direct/Clean/sane/chill guy/Witty here. Power Bttm that loves to rim and knows how to work my tight ass well... Friendly. Keep it organic & non-impetuous... I don\'t really do preferences or labels, I like what I like no matter if you\'re fem. masc, trans, age, etc. Sex with men & woman, . People say im better looking in person than in photos ;)

Favorite Movies & Shows:

Blow, Running Scared, The Italian Job, Purple Rain,The Talented Mr Ripley,You Got Served,The Exorcist,The Birdcage,Lord of Illusions,The Illusionist, The Texas Chain Saw Massacre,Desperately Seeking Susan, Married to the Mob

Favorite Music:

Euro Dance, House, Trance, Electronica, Alternative, R&B, POP, Jazz, Lodge, 80\'s & 90\'s music.
My Favorite Videos
My Friends