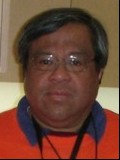 ABOUT ME

Birthday: Apr 28, 1963
Current City: Carson
Age: 52
Current Zip/PO code: 90810-1417
Gender: Male
Occupation: Office Assistant
Relationship: Single
Orientation: Bisexual
Website: http://rockettube.com/dalabaso432
About Me:
Born in the Philippines, became an American Citizen in the Spring of 1988. Also, a recent community college graduate from Long Beach City College in May of 1994.
Interests & Hobbies:
Traveling, checking into the internet, facebook, twitter, myspace and youtube nightly.
Favorite Movies & Shows:
American Pie (1 &) 2, Brokeback Mountain, Hollywood Je'Taime, Private Romeo, Wheel of Fortune, Jeopardy!, The Price Is Right, and Sale of the Century.
Favorite Music:
Rock 'n' Roll, Hard Rock, Soft Rock, Country Rock and Jazz.
Favorite Books:
Nothing, just magazines to read everyday.