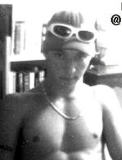 ABOUT ME

Birthday: Apr 15, 1987
Current City: Lima
Age: 28
Current Zip/PO code: 19037
Gender: Male
Occupation: College Student
Relationship: Single
About Me:
I'm a typical 22 year old horny gay college boi in my Philadelphia, PA area dorm room. I happen to be an affectioonate, romantic who also loves gay porn. I'm a funny, caring, guy who is very supportive of his friends and i love making new friends all the time.