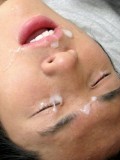 ABOUT ME

Birthday: Jan 01, 1980
Age: 35
Gender: Male
Occupation: Porn Director
Relationship: Single
Orientation: Gay
Website: http://www.gayasiannetwork.com
About Me:
I love gay Asian boys! That's why I hope you enjoy all these videos of my Asian friends that I have to share with you. GayAsianNetwork is the largest gay Asian porn network in the world, with nearly 1,000 exclusive, hi-def videos filmed by me and my friends in Asia! You'll never find a site like this; we have boys from Japan, Thailand, Hong Kong, China and all over gay Asia that are eager to show you what they can do. I hope you enjoy them as much as I do!