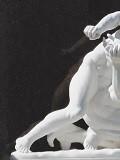 ABOUT ME

Current City: Los Angeles
Gender: Male
Occupation: Professional
Relationship: Taken
About Me:
I go absolutely nuts over hairy legs!!! I like all types of men but definitely lean towards dark skin -- latins and blacks. A lso like military videos like Dirk Yates. Just look at what I've commented on and you get an idea of my tastes. I like amateur porn and detest body shaving of ANY kind. I really appreciate some of these guys sharing themselves with us.
Favorite Books:
Biographies and gay related subjects.