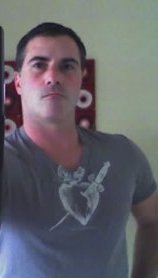 ABOUT ME

Birthday: Feb 13, 1970
Current City: Los Angeles
Age: 45
Current Zip/PO code: 90046
Gender: Male
Relationship: Single
About Me:
Russian/Irish, 39, 6', worked out, 197lbs, hairy 45ch, 33w, tat above bubble butt. Well educated, well rounded, well mannered, well seasoned traveler/explorer. Live and work in Hollywood (Weho actually/near Crunch/90046), grew up in NJ and TN. Love to make out, lots of man-on-man body contact and nip play, jo, deep throat big meat, get fucked, fuck -- all the fun, sweaty stuff. Enthusiastic, attentive, and always willing. Looking for memorably hunky. muscular/athletic. masculine, adventurous, kicked back, good MEN. Hairy can be a plus too. (Ok, so while some of my old bf's include an International Mr. Leather, a Mr. Atlanta/some Hotlanta contestants, amd several US and British porn stars, crowns, headshots and porn awards are just stuff. Being confident, cool, and together separates the men from the boys.) Also, I grew up playing sports (and lusting after my HS football coach), so nothing turns me on more than guy in a jock and socks...or sportsgear, suits, uniforms. Looking to have fun. Anything more would be icing.