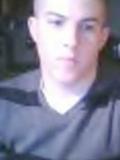 ABOUT ME

Birthday: Apr 01, 1990
Current City: Guilford, CT
Age: 25
Current Zip/PO code: 06437
Gender: Male
Occupation: USMC
Relationship: Single
Orientation: Bisexual
About Me:
I like to fuck. I luv to be fucked in the ass.
Interests & Hobbies:
getting fucked
Favorite Movies & Shows:
Military Porn is the best.
Favorite Music:
Taylor Swift, Miley Cyrus, Lady Gaga, Katy Perry, Britney Spears, Jonas, One Direction, Bieber
Favorite Books:
dont read.