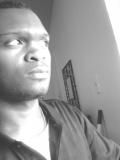 ABOUT ME

Birthday: Mar 06, 1988
Current City: killeen, texas
Age: 26
Current Zip/PO code: 76543
Gender: Male
Occupation: Black/African, Middle Eastern, Pacific Islander
Relationship: Single
Orientation: Bisexual
Website: http://jeraniwashington@ymail.com
About Me:
I am fun, out going, educated, adventurous, I like to have great sex from time to time, I know what I want, I have a very strong will, very determined, very ambitious, I am certified in office administration and am going for my associates degree in executive assistance, I like to read, like to study various topics......etc
Interests & Hobbies:
Friends, Dating, Serious Relationship, Networking, I am Versatile in sexual activities, like to suck dick and get fucked or fuck
Favorite Movies & Shows:
Will&grace,how i meet yur mother,two and a half men,the two mr.kissels,doug
Favorite Music:
Classical,R&B,Rap,smooth jazz,country,rock,metal,oldies,soul,gospel,indie,pop.etc....
Favorite Books:
Rl.stain:camp jelly jam,thamus lambeth,herry potter. Etc......