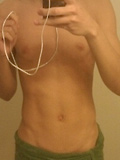 ABOUT ME

Birthday: Aug 20, 1957
Age: 58
Current Zip/PO code: 02169
Gender: Male
Occupation: Office Worker
Relationship: Single
Orientation: Gay
About Me:
I love being Naked and being with Men into the same. I also love Porn and watching people enjoying themselves having Naked Fun with their bodies and with others. I also think muscle men rock big time.