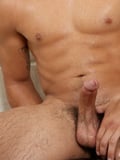 ABOUT ME

Birthday: Nov 04, 1989
Current City: Tempe,AZ
Age: 26
Current Zip/PO code: 85287
Gender: Male
Occupation: Student
Relationship: Single
Orientation: Gay
About Me:
I am 21 years old and I am currently a college student. I love to listen to music, Watch porn, have sex, drink and pleasure myself lol. If u wanna know anything else just message me. btw im always horny so im always down to trade pics or talk a bit dirty.
Interests & Hobbies:
Porn, Guys, Playing Drums, Computers/Electronics and Listening to Rock Music
Favorite Movies & Shows:
CSI: Miami, Criminal Minds, Hawaii five-o, Dog the Bounty hunter. Thats all i can think of at the moment.
Favorite Music:
Rock (Screamo, Post-Hardcore, Emo, Metal-Core, Alternative.