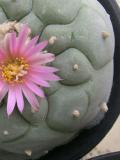 ABOUT ME

Birthday: Jan 21,
Current City: Kansas City, MO moving to Pewa Lake in Nepal in six months
Current Zip/PO code: 64109
Gender: Male
Occupation: Retired, married psychotherapist
Relationship: Taken
Orientation: Gay
About Me:
oh who gives a shit...if ur that interested 'google me'
Interests & Hobbies:
15th, 16th, 17th & 18th Century European history...boring enough?
Favorite Movies & Shows:
"Who's Afraid of Virginia Woolf?"
Favorite Music:
from classical to jazz to Goa-trance, tribal, etc....
Favorite Books:
I've read several books a week for more than 50 yrs but my memory sucks so I have no idea what 2 say...