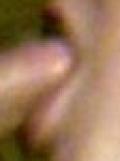 ABOUT ME

Birthday: Aug 01, 1961
Current City: Seattle
Age: 54
Current Zip/PO code: 98166
Gender: Male
Occupation: Executive
Relationship: Single
Orientation: Gay
Website: http://www.oralcockworship.com
About Me:
Blond, clean-cut, sexy, smart, creative, funny and highly sexual....5'11", 180, 49....WAY into the whole oral scene and the mouth/cock/mind connection. Blog: www.oralcockworship.com
Interests & Hobbies:
Really? Well...I LOVE to suck dick in my spare time.