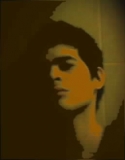 ABOUT ME

Birthday: Jun 23, 1988
Current City: LM
Age: 27
Gender: Male
Occupation: Student
Relationship: Single
Orientation: Other
About Me:
just here to have a good time.
Interests & Hobbies:
love the beach and music.
Favorite Movies & Shows:
family guy, lie to me.
Favorite Music:
all kind of music.
Favorite Books:
the perfume.