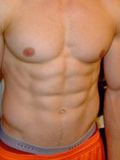 ABOUT ME

Birthday: Jan 29, 1953
Current City: fort lauderdale, fl
Age: 62
Current Zip/PO code: 33301
Gender: Male
Occupation: Manager
Relationship: Open
Orientation: Bisexual
About Me:
I like to be with beautiful girls and beautiful guys... I am never sad... enjoy to cook, go to movies and theatre... love horses and dogs... love country life. Good music - modern and classics...
Interests & Hobbies:
good sex
Favorite Movies & Shows:
unusual suspects; cabaret and mame
Favorite Music:
jazz, disco, house, cumbia, latin
Favorite Books:
are u cool?