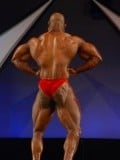 ABOUT ME

Birthday: Jul 28, 1969
Current City: Odenton
Age: 46
Current Zip/PO code: 21113
Gender: Male
Relationship: Single
Orientation: Gay
About Me:
GBM,42 ,Shaved head masculine, muscular, 6'2", 250LBS, 50C, 34W, 20B, 27Q. Working out 5-6 times a week. Traveling throughout the US and internationally Europe and South America. Interested in meeting other musclemen and bodybuilders who's into male bonding and muscle worship and leather.
Interests & Hobbies:
Into bodybuilding, working out, attending bodybuilding shows and into fit lifestyle. Frequent traveler both nationally and internationally. Cooking Mexican, Spanish and Italian foods.
Favorite Movies & Shows:
Into suspense thrillers, action, horror and crime thrillers.
Favorite Music:
Into club, house, jazz and some classical music.
Favorite Books:
Anything by James Baldwin, Lorraine Hansberry, Nikki Giovanni, Langston Hughes and E. Lynn Harris.