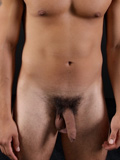 ABOUT ME

Birthday: May 27, 1976
Current City: Waco
Age: 39
Current Zip/PO code: 76710
Gender: Male
Occupation: Comic Book Writer
Relationship: Open
Orientation: Gay
Interests & Hobbies:
I love to be spat on & of course cum to...I do find latex-rubber-uniforms-gear & jock gear & superheroes a turn on. A little bit of spice can be fun...
Favorite Books:
All of H.P. Lovecraft's work!!!