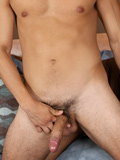 ABOUT ME

Birthday: Dec 1965
Current City: MT.WASHINGTON/L.A./ SILVERLAKE
Age: 50
Gender: Male
Occupation: Professional Charactor Actor
Relationship: Single
Orientation: Gay
About Me:
Nudist In L A Love to be naked! Let's go riding in my S U V NAKED All around L A Night or day! Send me a message here!! Thanks!