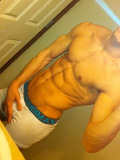 ABOUT ME

Birthday: Mar 15, 1978
Current City: MEMPHIS
Age: 36
Current Zip/PO code: 79245
Gender: Male
Occupation: not allowed to talk about it! Sorry
Relationship: Single
Orientation: Gay
Website: http://j.ferguson6611@yahoo.com
About Me:
HORNY LIKE A HORNED DOG.
Interests & Hobbies:
GAY WHITE SINGLE MAN THATS GOING LIKE ME IN THE FUTURE AS MUCH AS THEY LIKE ME NOW.
Favorite Movies & Shows:
PORN AND MORE AND MORE
Favorite Music:
MUSIC IS COOL BUT NOT IN MY LIFE AS IT IS IN OTHERS.
Favorite Books:
ALL DOGS GOES TO HEAVEN.