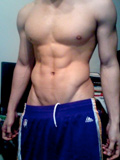 ABOUT ME

Birthday: Mar 29, 1979
Current City: B-Town
Age: 36
Gender: Male
Occupation: Casino Worker
Relationship: Open
Orientation: Straight
Website: http://www.rockettube.com
About Me:
Im new to this, and I would like to have sex with a mexicon guy, cuz i never and sex with a mexicon. Im toll, like to gamble, and look at guyz.
Interests & Hobbies:
My interests is like i said, nice lookin mexicon boyz who like to have alot of sex.
Favorite Movies & Shows:
My favorite movies is
Favorite Music:
My favorite music is Freshmen, by The Verve Pipe.
Favorite Books:
Dont have one yet cuz i cant pick one out, to much.