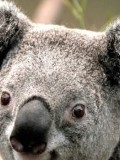 ABOUT ME

Birthday: Apr 17, 1982
Age: 33
Current Zip/PO code: 61761
Gender: Male
Relationship: Single
Orientation: Gay
About Me:
avg gl male hwp very sexual, sensual, and horny.
Interests & Hobbies:
music, being outdoors, sex etc.
Favorite Movies & Shows:
fast and furious action hardcore movies etc
Favorite Music:
r&b hip-hop some rap not all but some.