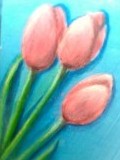 ABOUT ME

Birthday: Dec 01, 1992
Current City: not telling :D
Age: 23
Current Zip/PO code: i forgot..
Gender: Female
Occupation: painter :)
Relationship: Single
Orientation: Straight
About Me:
i like guys fucking each other :3 specially in a fraternity! i wish we have those in my country xD
Interests & Hobbies:
well...i paint and draw alot, i fantasize hot young guys together :3 i usually sleep alot...
Favorite Movies & Shows:
i like action movies with hot main guys x3 and something that makes me laugh :D i like the show friends, but apparently i dont watch TV anymore...
Favorite Music:
i like rock, 80's and 90's, slow rock, some music that makes me sleep.
Favorite Books:
hmm.... yaoi, its a gay graphic novel (love it so much!) i read couple of novels...