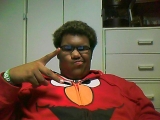 ABOUT ME

Birthday: Jan 18, 1990
Current City: spokane valley
Age: 25
Current Zip/PO code: 99212
Gender: Male
Relationship: Single
Orientation: Bisexual
About Me:
to put it simply, im a slut.
Interests & Hobbies:
sucking dick
Favorite Movies & Shows:
glee all the way!
Favorite Books:
the twilight saga, and percy jackson saga.