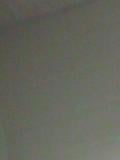 ABOUT ME

Birthday: Mar 06, 1988
Current City: killeen, texas
Age: 27
Current Zip/PO code: 76543
Gender: Male
Occupation: bisexual
Relationship: Single
Orientation: Bisexual
About Me:
very highly intelligent, educated, fun, funny, spontaneous, ambitious , and fun to be around ....etc.
Interests & Hobbies:
I love to have great sex ,and suck a great dick on the regular
Favorite Movies & Shows:
A thin line betreen love &hate,death becomes her,james box movies,jacky chane movies,low down derty shame.etc.
Favorite Music:
Classical,R&B,Rap,smooth jazz,country,rock,metal,oldies,soul,gospel,indie,pop.etc....
Favorite Books:
Rl.stain:camp jelly jam,thamus lambeth,herry potter. Etc......