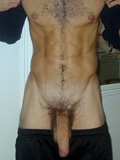 ABOUT ME

Birthday: Sep 12,
Current City: College Station
Current Zip/PO code: 77845
Gender: Male
Occupation: Security Officer
Relationship: Single
Orientation: Gay
About Me:
Have handcuffs - will travel.
Interests & Hobbies:
Blindfolds, bondage, and twink feet.
Favorite Movies & Shows:
Rarely watch tv or movies.
Favorite Music:
I like all kinds.