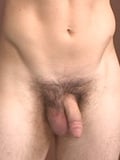 ABOUT ME

Birthday: Nov 29, 1966
Current City: wichita
Age: 49
Current Zip/PO code: 67214
Gender: Male
Occupation: Teacher
Relationship: Taken
Orientation: Gay
About Me:
Well I met the man of my dreams. Have been knowing him for 2 months and Im falling in love with him already. He is so gental with me and shows that he care for me as well.
Interests & Hobbies:
Other than being a school teacher, I am also a chef. I attended the Arts of Culinary School in Dallas Tx. I love to get in the kitchen and create recipes. We have lots of dinner partys.
Favorite Movies & Shows:
I like horror, comedy and action movies. I like reality tv, like big brother and american idol.
Favorite Music:
I like all music. I cant pick just one.
Favorite Books:
I like african-american authors and books.