BANMOR'S PROFILE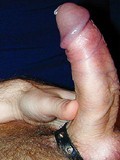 Rating: 16 RATINGS
Rate Me:
ABOUT ME
Birthday: January 17, 0000
Current City:
Age: 2019
Current Zip/PO code:
Gender:
Occupation: Finance
Relationship: Taken
Orientation: Gay
About Me:

Blissfully happy & 13kg lighter!

Favorite Movies & Shows:

CSI (all flavours except NY), The Mentalist, American Dad & Judge Judy.

Favorite Music:

Techno, disco & pop... the usual.
My Videos
My Friends