HOTCUB41'S PROFILE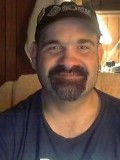 Rating: Not Rated RATINGS
Rate Me:
ABOUT ME
Birthday: January 12, 1971
Current City: Pendleton,SC
Age: 47
Current Zip/PO code:
Gender:
Occupation:
Relationship: Single
Orientation: Gay
About Me:

I\'m a hairy 41ish hairy muscular built guy who is single and looking for friends. I\'m loving, caring, honest and down to earth. If you don\'t have these qualities then the chances are that we will not work. I value friendship before relationship. I don\'t look for sex on the first date, first dates expect casual. TurnOffs are sexcam, phone sex, users, rude and obnoxious people. I will not answer people who have attitude and project negative vibes and looking for sex. If you want to know more just ask.

Favorite Movies & Shows:

Charmed,cars,Golden grils,Buffy the vampire,etc.

Favorite Music:

Country,Rock,Classic Rock,dance,Lite Rock.
My Videos
My Friends