JAYSSTRAIGHTGUYS'S PROFILE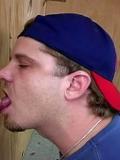 Rating: Not Rated RATINGS
Rate Me:
ABOUT ME
Birthday: May 13, 1972
Current City: Tucson
Age: 45
Current Zip/PO code:
Gender:
Occupation: Adult Film Producer
Relationship: Single
Orientation: Gay
About Me:

Jay of Amateur Straight Guys.com was the visionary founder and creative mastermind behind the said popular, original, membership website aimed at gay men who admire straight men. He worked assiduously on that project for 10 years from 2000 through 2010 before deciding to go on his own to launch... Jay's Straight Guys

Favorite Movies & Shows:

Star Trek - ANY and ALL, American Dad, King of the Hill, Futurama, Science Channel Shows, History Channel Shows, Two & a Half Men, Marvel Movies...Iron Man, XMen, Avengers, Thor, etc. Anything Sci-Fi or Science. Truly a Nerd here!!!

Favorite Music:

Blue Grass, Rock, Alternative Modern Rock, Classic Rock, Country, Classical, Anything Good!
My Videos
My Friends