KEIKOALEXANDER'S PROFILE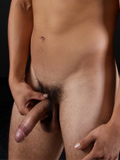 Rating: Not Rated RATINGS
Rate Me:
ABOUT ME
Birthday: June 10, 1979
Current City: chicago
Age: 39
Current Zip/PO code:
Gender:
Occupation: Self Emlpoyed
Relationship: Taken
Orientation: Other
About Me:

Blatino male. 5\'9\", almond colored skin athletic build just checkin out this site and the hot guys on it. KEEP UP THE GOOD WORK!!!!

Favorite Movies & Shows:

anything CSI, Criminal Minds and Famliy Guy.

Favorite Music:

anything JAY Z, Alicia Keys, Maxwell, Jill Scott, just to name a few, plus I am the utilmate HOUSE MUSIC FAN!!!
Recently Watched Videos
My Friends