LOUIEBAGBOI'S PROFILE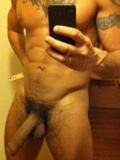 Rating: Not Rated RATINGS
Rate Me:
ABOUT ME
Birthday: November 26, 0000
Current City: Gainesville, FL
Age: 2018
Current Zip/PO code:
Gender:
Occupation: Couch potatoe
Relationship: Single
Orientation: Gay
About Me:

I\'m me.

Favorite Movies & Shows:

Real House Wives of Atlanta, Closer, Cold Case, The Game, NCIS, CSI, Law and Order, and 1000 Ways to Die.

Favorite Music:

R&B and Hip Hop.
My Friends