LUCKYTHUG'S PROFILE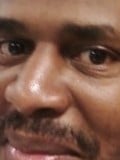 Rating: Not Rated RATINGS
Rate Me:
ABOUT ME
Birthday: October 14, 1966
Current City: Atlanta Georgia
Age: 51
Current Zip/PO code:
Gender:
Occupation: Law Enforcement
Relationship: Single
Orientation: Gay
About Me:

I\'m a \"SGBM\" born, and raised in the south. Yeah! I\'m also a proud \"COUNTRYBOY! I\'m cool down to earth laid back. I can prety much get along with anyone of any race, or nationality. I live a simple life. School, work, home. I haveno kids. No bro, but three sisters,(7) nieces, and (4) nephews. That is my imediate family there. No lover as of yet, but I am seeking, and search- ing for one???

Favorite Movies & Shows:

Aliens trilogy. Blade trilogy, Star Trek trilogy, All vampire, and zombie movies. Superhero movies

Favorite Music:

European; Kate Bush, Depeche mode, Natasha Bedingfield, Erasure, Nick Minja, B.o.b, John Legend, the Late \"Real Diva\" Whitney Houston, Mary J Blige. I an go on forever with this right hear...
My Favorite Videos
My Friends