MARCUSYOUNG'S PROFILE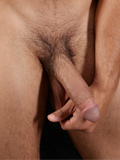 Rating: Not Rated RATINGS
Rate Me:
ABOUT ME
Birthday: November 30, 1988
Current City: Boulder, CO
Age: 29
Current Zip/PO code:
Gender:
Occupation:
Relationship: Open
Orientation: Gay
About Me:

I think I\'m a sex addict and I don\'t care. If I\'m not pounding ass personally, I\'m jerking off at least every day. Smooth-bodies twinks are my favorite, mohawks make me hard, and of course big dicks!

Favorite Movies & Shows:

Venture Bros, Breaking Bad, Farscape, etc.

Favorite Music:

Gimme some blues, rock and roll, and some punk. In clubs I\'ll dance to anything if there\'s a cutie dancing with me.
My Favorite Videos
My Friends