MARQUESHARDGES'S PROFILE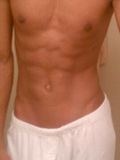 Rating: Not Rated RATINGS
Rate Me:
ABOUT ME
Birthday: May 10, 1992
Current City: Aloha
Age: 25
Current Zip/PO code:
Gender:
Occupation:
Relationship: Open
Orientation: Gay
About Me:

I\'m shy, have lots of ex boys, and girls!!!, and start fights!, get mad easy!, big black ass!, 7in cock!, (p.s. Can\'t get pic, I\'m on my iPod touch 4 :p)

Favorite Movies & Shows:

Hannah Montana!!, Gay Horro, and Dexter!

Favorite Music:

Miley Cyrus, Nicki Minaj, Gaga, Beyonce & Britney Spears!
My Favorite Videos
My Friends