MKIDBY'S PROFILE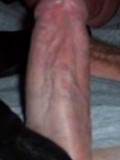 Rating: Not Rated RATINGS
Rate Me:
ABOUT ME
Birthday: April 3, 0000
Current City: Vacaville
Age: 2019
Current Zip/PO code:
Gender:
Occupation: Retired early
Relationship: Single
Orientation: Gay
About Me:

I live to worship cock and hot shooting loads of cum spurting right into my mouth. I suck every last drop from that hard pulsing manpole.

Favorite Movies & Shows:

Anything with a sexy young muscle hunk leading man.

Favorite Music:

All kinds from all cultures.
My Favorite Videos
My Friends