NERO2287'S PROFILE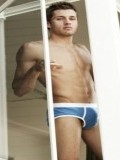 Rating: Not Rated RATINGS
Rate Me:
ABOUT ME
Birthday: December 16, 1987
Current City:
Age: 30
Current Zip/PO code:
Gender:
Occupation: Student
Relationship: Taken
Orientation: Gay
About Me:

I\'m just an average guy that enjoys life as best he can I love my family and friends and I always enjoy making new ones along my path in life. I\'m a full time student Majoring in Siciology.

Favorite Movies & Shows:

Any kind of Zombie Movie, The Walking Dead, Breaking Bad, Sons of Anarchy.

Favorite Music:

Muse, The Bravery, Rammstein, Ozzy, Adam Lambert, Lady GaGa, Skrillex, DubStep, Hardstyle.
My Favorite Videos
My Friends