REALLYREADY'S PROFILE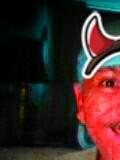 Rating: Not Rated RATINGS
Rate Me:
ABOUT ME
Birthday: January 8, 1953
Current City: WELL ALL I CAN SAY IT\'S A BEACH LOCATION
Age: 65
Current Zip/PO code:
Gender:
Occupation: RETIRED EARLY
Relationship: Single
Orientation: Gay
About Me:

LOVE ROCK-N-ROLL JAC OFF EVERY CCHANCE I GET.* .WALK TO BEACH EVERY CHANCE I CAN. VERY CUTE GUYS NOW, EUROPEIAN. DAMM THEY\'RE HOT.**************************************==== AM MEDIUM FRAME,[ STARTED TO GO TO GYM. [IN MY 50s] SO I WON\'T SAGG LATER ]] AVERAGE SIZE C\'8 1/2\" AND THE WORST PART AM BALDING/NONE OR LITTLE ON TOP.

Favorite Movies & Shows:

STAR WARS ALL ,FIRST THREE ESPECIALLY. LIKE OUTER SPACE MOVIES,COMEDIES, FUN ONES.

Favorite Music:

THE BEATLES, ROCK -N-ROLL [VINTAGE] STONES ECT. I LISTEN TO ALL MUSIC \'KOREAN WAVE NOW\' THOSE BOY GROUPS ARE SO SEXY.
My Favorite Videos
My Friends