SANFORDFLBOY'S PROFILE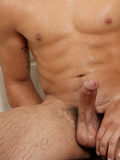 Rating: Not Rated RATINGS
Rate Me:
ABOUT ME
Birthday: July 13, 1982
Current City: Orlando
Age: 35
Current Zip/PO code:
Gender:
Occupation: Catering to my mann.
Relationship: Taken
Orientation: Gay
About Me:

I am engaged.

Favorite Movies & Shows:

Desperate Housewives Brothers and Sisters Gossip Girl 90210 V The Event Ellen Etc. Etc.

Favorite Music:

Everything.
My Favorite Videos
My Friends