TRUESEXUALPLEASURE'S PROFILE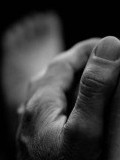 Rating: Not Rated RATINGS
Rate Me:
ABOUT ME
Birthday: March 19, 1969
Current City: HIGLEY, AZ
Age: 48
Current Zip/PO code:
Gender:
Occupation: Artist, And Writer. And Documenting Hilarious Misspelled Tattoos.
Relationship: Open
Orientation: Bisexual
About Me:

I Am 5/11 36 Waist, European Very Italian, Little Chubby But Very Good Looking & Very Lovable And Being Very Warm & Loving, & Have Warmth And Love To Spread. I Am Looking For A True & Loving Friend Who Would Like To Have One As Well.

Favorite Movies & Shows:

To Many To Even List, But Love To Watch & Feel Like I Am In Another World By Watching, Either Great Shows & Or Movies.?

Favorite Music:

To Many To Even List, But Love Music To Make Me Relax And Feel So Wonderful.
My Favorite Videos
My Friends