ZTW1115'S PROFILE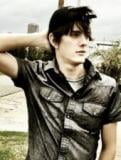 Rating: 2 RATINGS
Rate Me:
ABOUT ME
Birthday: September 15, 1992
Current City: Monticello, Arkansas
Age: 25
Current Zip/PO code:
Gender:
Occupation: Student
Relationship: Single
Orientation: Gay
About Me:

Music student at the University of Arkansas in Monticello. Looking to move out of this dead town and on to bigger and better cities.

Favorite Movies & Shows:

Weeds, Tron, Star Trek, King Kong

Favorite Music:

Jazz, Classical, Dubstep, Trance, Old School R&B, New Age Hip Hop, Classic Rock.
My Favorite Videos
My Friends