ATTANTILLO'S PROFILE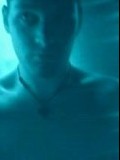 Rating: Not Rated RATINGS
Rate Me:
ABOUT ME
Birthday: February 11, 1987
Current City: Augusta, GA
Age: 30
Current Zip/PO code:
Gender:
Occupation: Full time college student
Relationship: Single
Orientation: Gay
About Me:

I am who I am and love to live life to the edge for tomorrow is never promised to us. Very outgoing and have a good personality.

Favorite Movies & Shows:

Paranormal State, Ghost Adventures, any reality show pretty much

Favorite Music:

Evanescence, Madonna, Shania Twain, Enrique Iglesias, etc.
My Favorite Videos
My Friends